Harmsco Harmsco Stainless Steel Housings and Accessories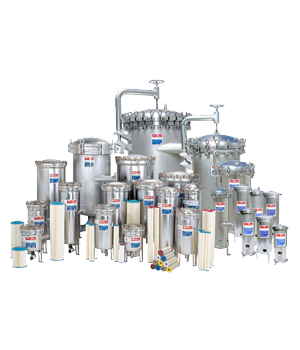 With unparalleled quality in an industrial size, Harmsco stainless steel housings are a go-to in filtration when higher flow rates are required. With some lines possessing NSF-61 validation and almost all lines being available in either 304 or 316 stainless steel, Harmsco housings are incredibly versatile and are perfect for wide range of uses.
We offer the Harmsco stainless steel housing in an incredible variety of sizes. With flow rates ranging from 12 GPM to 2400 GPM, Harmsco successfully covers applications from a light commercial level to a municipal level. If you have any questions about which housing may best fit your needs, please call us toll free at 1-866-376-2690 and one of our experienced water technicians would be happy to assist you.
durable stainless steel construction
used in light commercial to municipal settings
some lines available with NSF-61 validation
available in either 304 or 316 stainless steel
high temperature options available
most units rated to a maximum pressure of at least 150 psi
Commercial
Industrial/Municipal
Specialty