Drinking Water Filters
We are pleased to offer a wide range of drinking water treatment options including multi-stage under-sink filters, 4 and 5 stage under-sink reverse osmosis systems, stand alone point-of-use ultraviolet (UV) disinfection systems, and integrated systems featuring multi-stage filtration and UV disinfection.
Choose a product category on the right or scroll down to browse...



Under Sink Reverse Osmosis Systems
Under Sink Carbon Water Filters
Ecosoft 3-Stage
Under Sink
Water Filter
Part# FMV3ECOEXP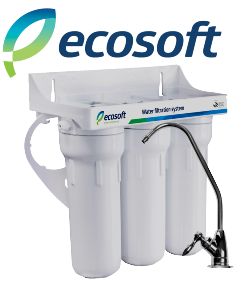 US$77.95
multi-stage under-sink drinking water filter in a sleek design
- great price point!
- More Info -
Point-of-Use Ultraviolet (UV) Systems