Chloramine Filters
Chloramine is a disinfectant used by many cities and water districts to sterilize water. It is an alternative to chlorine. The use of chloramine has increased dramatically in recent years and it is estimated that close to 30% of municipal water treatment plants now use chloramine instead of chlorine.
Chemically, chloramine is a formed by mixing chlorine and ammonia. There is widespread concern that chloramine, like chlorine, is toxic and could have similar adverse health effects. For this reason, chloramine use is closely regulated and growing number of scientists and health practitioners are sounding the alarm about ingesting even low levels of chlorine and chloramine and showering/bathing in chlorinated or chloramine-treated water.
The problem with chloramines is that they are not easily removed by traditional activated carbon filters as chlorine is. Specialized catalytic carbon reduces the contact time necessary for effective removal, making it a more practical choice for chloramine treatment. We are pleased to offer a variety of residential and light commercial filters designed to remove chloramine from city water. These filters will improve the taste and smell of your water, and remove a wide range of other trace contaminants as well. Great tasting, refreshing, and hydrating water from every faucet!
Choose from one of the following categories:
Enpress PIONEER™ Premium Whole House Filter System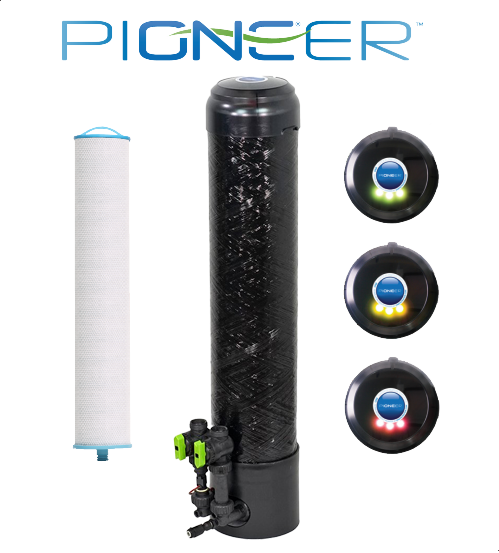 Starting at US$1,232.76
removes chlorine and chloramine, and is also independently-certified for the removal of lead, PFOS, PFOA, and cysts!
- More Info -
Cartridge-Based Chloramine
Filter Packages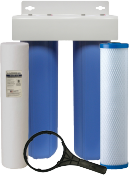 Starting at US$419.95
economical and highly-effective option for the removal of chloramine, bad tastes and odors and more
- More Info -
ClearPlus™ Backwashable Catalytic Carbon Filters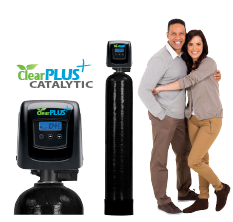 Starting at US$817.00
completed automated system, featuring Centaur catalytic carbon, for chloramine removal and more - no cartridges to replace!
- More Info -