Watts Big Bubba Filters

The Watts Big Bubba is an ideal housing for whole house water treatment and commercial applications up to 150 GPM. Optional activated carbon cartridges can be used to remove chlorine bad tastes, foul odors and sediment.
Filter housings are made of rugged, glass-reinforced polypropylene with a brass reinforced gauge port so they won't chip, rust or dent. Watts Big Bubba filters are an economical alternative to costly stainless steel filtration equipment.
Watts Big Bubba Cartridge Filter Systems are 100% efficient as they require no backwashing.
Features and Benefits:
Two-inch pipe fittings and large-diameter center tubes minimize pressure drop
Double O-rings for superior protection against leaks
Choice of cartridges for wide range of applications
Rugged, glass-reinforced polypropylene won't chip, rust, corrode or dent
Easy no-tools required filter change technology
The Watts Big Bubba Housing is NSF 61 listed.


Watts Big Bubba Housing
Standard w/ 2 Inch Inlet/Outlet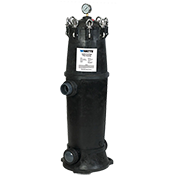 for commercial applications up to 150 GPM
(15 GPM for pleated carbon filters)
(4 GPM for carbon block filters)
- More Info -
Watts Big Bubba
Cartridge Filters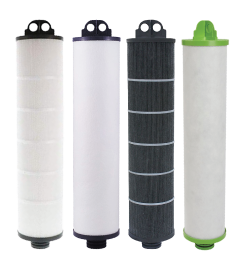 Choose from an array of sediment and carbon cartridges for Watts Big Bubba Non-Metallic Housings
- More Info -