Water Test Kits, Testing Equipment, and Supplies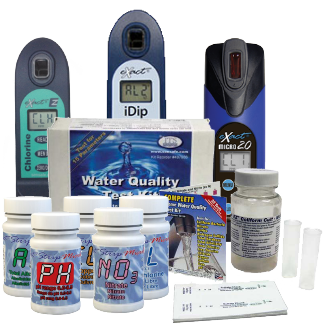 HomePlus Water is pleased to offer a range of home water test kits for common test parameters, as well as both single and multi-parameter digital water test photometers and replacement reagents.
The selection of the best water treatment equipment for your application begins with an accurate water analysis. ITS-brand water testing kits and equipment is designed with simplicity and accuracy in mind. Made in the U.S.A.
Choose a category:
Water Test Kits and Digital Test Equipment