TWIST-SEDIMENT Replacement Sediment Filter
for Nelsen TWIST-LOC-RO-75 RO System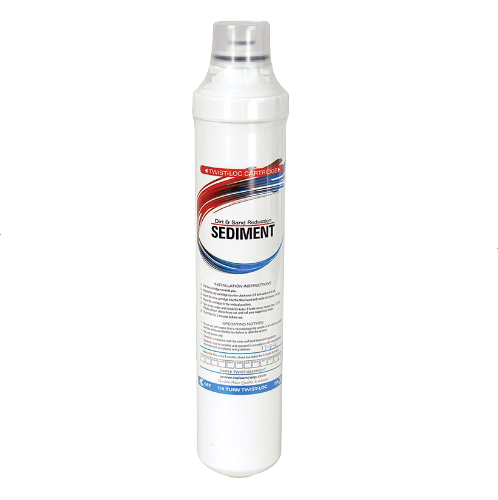 Traps silt/dust, rust and sand which may affect the taste and look of your water, while at the same time protecting the other filters in the RO system from premature fouling. This filter is used as stage 1 of the Nelsen TWIST-LOC-RO-75 system.
Note: This filter is designed only for use on Nelsen Twist-Loc RO systems (model TWIST-LOC-RO-75). It is not intended to be used on other brands and models of quick-change RO units.
Specifications:
Rating: 5 Micron
Estimated Life: Replace every 2,500 gallons or 6 months
Relalated Products