TWIST-CARBON Replacement Carbon Filter
for Nelsen TWIST-LOC-RO-75 RO System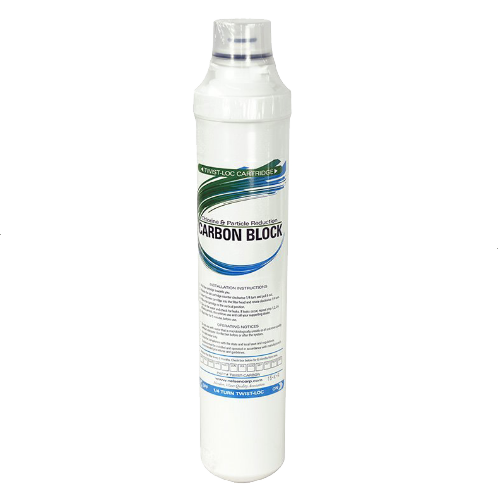 Reduces chlorine, organochlorine compounds, chlorination disinfection byproducts (THMs and HAs), many VOCs and more. Improves the taste and odor of the water. This filter is used as stage 2 and stage 4 of the Nelsen TWIST-LOC-RO-75 system.
Note: This filter is designed only for use on Nelsen Twist-Loc RO systems (model TWIST-LOC-RO-75). It is not intended to be used on other brands and models of quick-change RO units.
Specifications:
Rating: 5 Micron
Estimated Life: Replace every 2,500 gallons or 6 months
Relalated Products