TWIST-MEMBRANE-75 Replacement 75 GPD RO Membrane
for Nelsen TWIST-LOC-RO-75 RO System
Nelsen
TWIST-MEMBRANE-75 Replacement
Quick-Change RO Membrane
MSRP:

US

$

93.00
Our Price: US$65.95
You save: $27.05
Found a Lower Price?
Request a Price Beat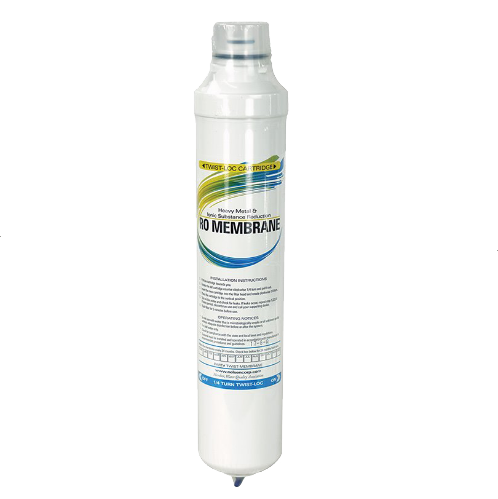 Removes 98% of most inorganic impurities. This filter is used as stage 3 of the Nelsen TWIST-LOC-RO-75 system.
Note: This filter is designed only for use on Nelsen Twist-Loc RO systems (model TWIST-LOC-RO-75). It is not intended to be used on other brands and models of quick-change RO units.
Specifications:
Membrane Type: Thin Film Composite (TFC)
Capacity: 75 Gallons Per Day (GPD)*
Estimated Life: Replace every 2 years
* Note: While the system membrane has a manufacturer's capacity rating of 75 gallons per day, this level of production can only be achieved under what would normally be considered to be ideal (and unrealistic) conditions. In real world conditions, actual membrane production will be much lower, generally in the range of 25% to 40% of the manufacturer's membrane rating. However, the manufacturer rating is generally a good method of comparing relative membrane capacity between different RO systems.
Relalated Products