TWIST-ANNUAL Replacement Filter Kit
for Nelsen TWIST-LOC-RO-75 RO System
Nelsen
TWIST-ANUAL Replacement
Quick-Change Filter Package
MSRP:

US

$

131.00
Our Price: US$91.95
You save: $39.05
Found a Lower Price?
Request a Price Beat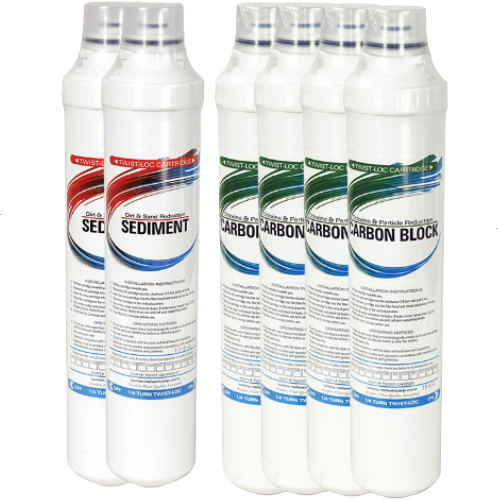 This annual filter package provides all of the required sediment and carbon filters for the Nelsen TWIST-LOC-RO-75 reverse osmosis system for one year of operation. Includes 2 of the TWIST-SEDIMENT pre-filters and 4 of the TWIST-CARBON pre/post carbon filters.
Note: This filter package is designed only for use on Nelsen Twist-Loc RO systems (model TWIST-LOC-RO-75). It is not intended to be used on other brands and models of quick-change RO units.
Relalated Products