Fleck 1500, 2500, 2510, & 2700 Replacement Piston - Part #60090
Fleck 1500, 2500, 2510, & 2700
Replacement Piston
Part #60090
MSRP:

US

$

79.25
Our Price: US$48.50
You save: $30.75
Found a Lower Price?
Request a Price Beat

Guaranteed Genuine Fleck 1500, 2500, 2510, & 2700 parts. Don't be Fooled by Knock-Offs!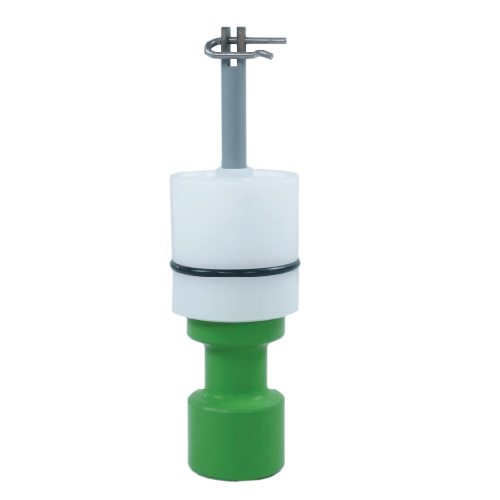 Description
Specifications
Related Products
Installation / Instructions
Reviews
Part Number: #60090
Genuine original equipment replacement piston for the Fleck 1500, 2500, 2510, and 2700 valves. This piston is also the standard equipment replacement piston for all Iron Rival series valves that use the Fleck 2510 control valve.
Over time, this part can get scratched and scored resulting in a poor seal against the internal seals and water leaking to drain when the valve is in its service position. The o-ring on the piston can also fail and allow water to drip out the front of the control head, and in rare cases the piston can actually break if it seizes inside the valve body due to excessive mineral or debris build-up, allowing larger volumes of water to leak to drain or preventing the system from doing a scheduled backwash/regeneration. It is recommended that you replace the piston it any of these problems are noted.
It is also recommended that the seals & spacers also be replaced at the same time you replace a piston.
Replacement of the piston requires nothing more than a screw driver and some food-grade silicone lubricant. See our video under the Installation/instructions tab for complete details of the replacement being done on one of our Iron Rival valves.
Fleck #60090 Specifications
Technical Specifications
Part #
#60090
Fleck 1500, 2500, 2510, & 2700 Replacement Piston Part #60090 Reviews
FLECK 2510 Replacement Piston

Homeplus sent me the replacement piston right away and it appears to be working great.
- Mark Hicks
2410 piston replacement

Very easy to replace with instruction sheet
- Gilbert Meyers
2410 piston replacement

Very easy to replace with instruction sheet
- Gilbert Meyers