Pentek DGD Series Filters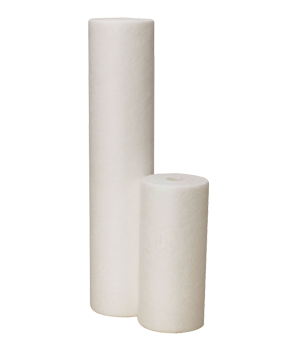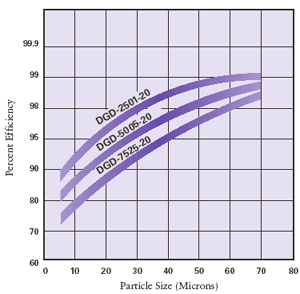 Also branded as: Pentek / Ametek / Culligan / Kleen Plus / Plymouth Products / Pentair / American Plumber / Bruner / US Filter DGD Series
Manufactured from 100% pure polypropylene, the Pentek DGD series are designed for purity and will not impart color, odor, or taste to the liquid being filtered. Polypropylene is not prone to bacterial attack and provides superior chemical resistance. The DGD Series dual gradiant sediment filters come is sizes to fit our standard 10" and 20" Big Blue® filter housings.
The dual gradient nature of the DGD series provides both a pre-filter and final filter in a single cartride. The exterior layer of the filter offers a 50 or 25 micron filtration, working towards a 5 or 1 micron filtration at the center of the filter. This gradiant provides superior dirt holding capacity, holding up to three times the sediment of similar sized sediment filters, and many more times than standard spun or string-wound cartridges.
As most sediment filters simply trap particles on the exterior of the filter, the gradient of the DGD series provides an effective filter depth which is 233% of standard spun-polypropylene or string-wound filters. This extra depth allows for very high sediment reduction efficiency and increased loading capacity, meaning longer lasting filters, and lower pressure drops.
The Pentek DGD Series filters characteristics make them ideally suitable for residential, rural, municipal and commercial applications.
The unique design and performance characteristics of the DGD Series cartridges make them an excellent choice for all residential, rural, municipal and commercial applications.
Manufactured from 100% pure polypropylene
Designed for purity and chemical compatibility
Two separate gradient density layers enhance cartridge performance
Three times the dirt-holding capacity of similar sized sediment cartridges

* Based on Manufacturer's internal testing.