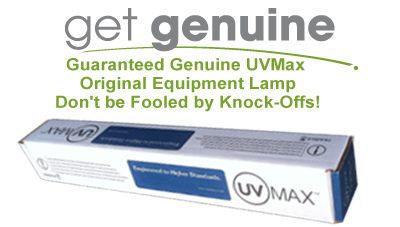 Discontinued
Trojan UV Replacement Lamp & Sleeve - #650139
The Trojan UV Replacement Lamp & Sleeve - #650139 has been discontinued by the manufacturer.
Trojan UV #650139
Replacement Lamp & Sleeve Combo
Replacement Lamp & Sleeve for:
Trojan UV 705
Trojan UV Advantage 5
Trojan UV Advantage 5 Plus
We are pleased to offer a complete selection of replacement lamps & sleeves for all Trojan UV ultraviolet (UV) sterilizers.
Trojan UV 650139 replacement Lamp & Sleeve combos are designed only for use in Trojan UV UV sterilizers. We do not recommend that you attempt to use Trojan replacement lamps or sleeves in models made by other manufacturers.
Technical Specifications
Part #
#650139
Lamp Life
12 Months
Trojan UV Replacement Lamp & Sleeve - #650139 Customer Questions & Answers