High Levels of PFOA and PFOS Found in City of Summerville, Georgia, Water
Residents advised to stop drinking the water
February 12, 2020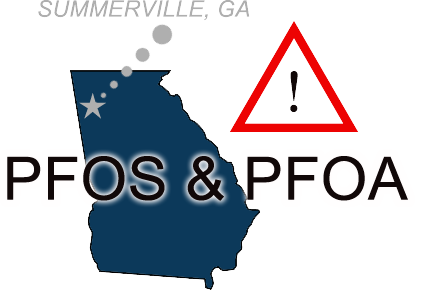 We have received a significant number of enquiries in recent days from residents and business owners, particularly restaurant owners, in Summerville, Georgia, regarding a recent advisory issued by the city to stop drinking the water due to PFOS and PFOA contamination. We hope that the following information will be useful in gaining a better understanding of the situation and what can be done.
What happened?
Water samples tested in late January 2020 from the city's Raccoon Creek treatment plant and from the Goodwin Hill Tank showed combined levels of PFOA and PFOS in the finished water which exceeded the U.S. EPA Health Advisory Level of 70 parts per trillion. The levels found in the Racoon Creek finished water and Goodwin Hill Tank were 98 and 92 parts per trillion, respectively.
What are PFOA and PFOS and what is the concern?
Perfluorooctanoic acid (PFOA) and Perfluorooctane sulfonic acid (PFOS) are toxic compounds that have been used for decades in the production of non-stick cookware, leather products, stain resistant clothing, food packaging, microwave popcorn bags, cosmetics and other consumer products. They have been found to be contaminating the drinking water of millions of households throughout the United States and Canada.
According to the U.S. EPA, recent studies indicate that exposure to PFOA and PFOS over certain levels may result in adverse health effects, including developmental effects to fetuses during pregnancy or to breastfed infants (e.g., low birth weight, accelerated puberty, skeletal variations), cancer (e.g., testicular, kidney), liver effects (e.g., tissue damage), immune effects (e.g., antibody production and immunity), thyroid effects and other effects (e.g., cholesterol changes).
Water resources contaminated by PFOA and PFOS have been associated with releases from manufacturing sites, industrial sites, fire/crash training areas, and industrial or municipal waste sites where products are disposed of or applied.
In May 2016, the EPA released a Drinking Water Health Advisory for PFOA, citing associations between PFOA exposure and high cholesterol, increased liver enzymes, decreased vaccination response, thyroid disorders, pregnancy-induced hypertension and preeclampsia, and cancer (testicular and kidney). At the same time, it issued a similar advisory for PFOS which highlighted associations between PFOS exposure and high cholesterol, thyroid disease, immune suppression, and some reproductive and developmental parameters, including reduced fertility. Although some human studies suggest an association with bladder, colon, and prostate cancer, the literature is inconsistent and some studies are confounded by failure to control for risk factors such as smoking.
What should you do?
First, don't panic! EPA guidelines for drinking water quality set limits for contaminants based on long-term exposure. The EPA Advisory Level is based on evidence that long-term exposure can cause harm. Ingesting small amounts in the short term is unlikely to be of much significance to your health.
However, it is our opinion that it makes sense to avoid as much future exposure to PFOA and PFOS from your water as reasonably possible, especially since we are exposed to these chemicals elsewhere in our lives as well. Pregnant women, nursing mothers and infants are most sensitive to these chemicals and should take particular caution. Accordingly, we recommend that you stop drinking the water. We also recommend that you stop using it for cooking, making coffee, tea, or other beverages, and for making baby formula, unless you have appropriate water filtration in place. Switch to an alternative water supply such as bottled water or filter your water to remove PFOA and PFOS (Note: not all consumer water filters remove PFOA and PFOS - see below). The City of Summerville is reportedly providing bottled drinking water to residents and distributing it at nursing homes and schools and other public places. The water should be safe to wash foods, brush teeth, bathe, and shower as long as care is taken not to swallow the water.
Note: Boiling the water will not destroy or remove PFOA or PFOS from the water and is not recommended as it may concentrate the chemicals as some of the water boils away as steam.
While the City of Summerville is working towards a permanent solution to the problem, which is likely to take a significant amount of time, consumers and business owners who are impacted can consider several water treatment options available for PFOA and PFOS removal (see below).
How can you remove PFOA and PFOS from your water?
Not all water filters remove PFOS and PFOA.
However, certain types of activated carbon filters and reverse osmosis filters can remove PFOA and PFOS very effectively. For drinking water filters, we recommend reverse osmosis as the preferred solution due to the very high removal rates and long service life. Look for a reverse osmosis system that is NSF/ANSI 58 validated. We recommend the Pentek RO-2550 which is a brand-name model with NSF 58 validation from a leading manufacturer. It is affordable and removes a wide range of other potential city water contaminants including chlorine.
For restaurants and other businesses, or homeowners wanting to remove PFOA and PFOS from all of the water entering their home, there are a small number of point-of-entry filters that are independently certified for PFOA and PFOS removal. We strongly recommend the use of a filter that has been third-party tested against NSF/ANSI Standard P473. The Enpress PIONEER system is one of only a small number of whole house filter systems to have this certification. It is our recommend solution for higher flow rate applications. 2 or more PIONEER units can be operated in parallel configuration for even higher flow rates.
Pentek RO-2550 4-Stage NSF-Validated Reverse Osmosis System
Part# RO-2550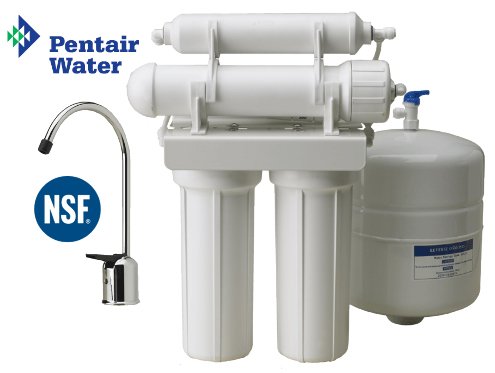 US$300.15
recommended filter system to remove PFOA and PFOS from drinking water
- More Info -
Enpress PIONEER Point-Of-Entry Filter System
Part# CTA0840BBKP5-04C00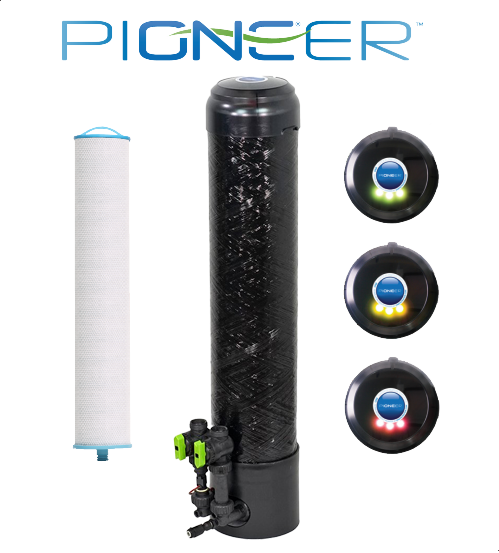 US$1,232.76
premium whole house / commercial filter for PFOA and PFOS removal
- More Info -
Getting more information:
Enpress PIONEER Certified Water Filter for PFOA & PFOS Removal
U.S. EPA Info on PFOA and PFOS