Pentek PCF Series Filter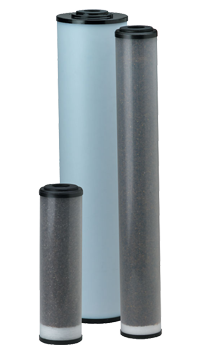 Also branded as: Pentek / Ametek / Culligan / Kleen Plus / Plymouth Products / Pentair / American Plumber / Bruner / US Filter PCF Series
Designed for deionizing water up to 16 megohms
All materials and construction are FDA-compliant
Three sizes and capacities
PCF Series cartridges have been developed in response to the requirements for deionized water in many industries.
They are manufactured using an FDA-compliant resin that has been subjected to additional postproduction steps to minimize the total organic carbon (TOC) level.
These high-capacity, semi-conductorgrade resin cartridges are ideal for use in pharmaceutical and medical laboratories, cosmetics, and circuit board printing applications.
PCF Series cartridges are available in three sizes, flow rates and capacities. They are convenient and cost effective for many applications where low levels of total organic carbon (TOC) and total dissolved solids (TDS) are required.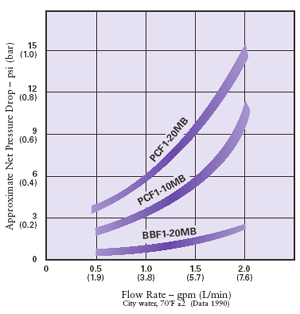 Applications:
Circuit board printing
Pharmaceutical use
Steam and humidification
Cosmetics
Steam processors
Humidification systems
Recirculating/cooling towers
Power generating equipment
Medical/laboratory use
Lasers
Jet water sprayers
Boiler make-up water
* Based on Manufacturer's internal testing.