Pentek FloPlus™ Series Filter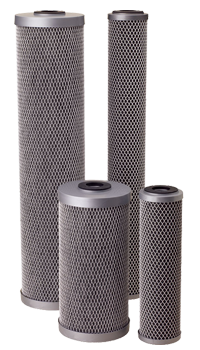 Modified molded carbon block cartridges
FloPlus™ cartridges utilize a revolutionary new technology that significantly enhances the traditional Fibredyne® product, making it possible to obtain cyst reduction in a cartridge that functions like a nominal 10-micron cartridge.
Pentek FloPlus™ filters provide extremely low pressure drops and high flow rates - comparable to 10-micron (very open) carbon cartridges. Its efficiency is so high that a 0.5-micron rating is possible, which means that cysts and very small particles can be removed to create cleaner, safer water.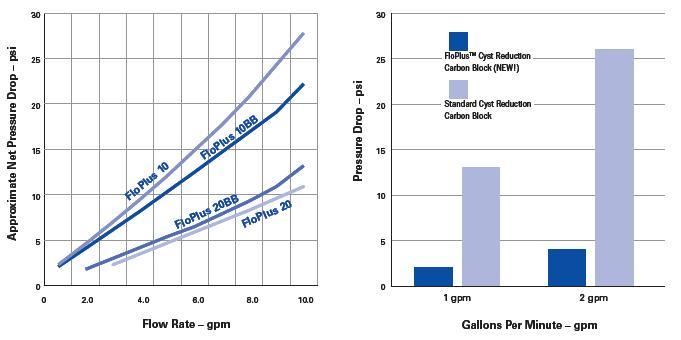 Nominal 0.5-micron rating
99.95% reduction of Cryptosporidium and Giardia cysts
Premium dirt-holding capacity
Outstanding chlorine taste & odor reduction
True depth filtration which offers greatest life of any cyst-capable carbon cartridge
High flow rates and low pressure drop similar to a nominal 10-micron cartridge
Delivers optimal cyst reduction for whole house carbon treatment
Maximum life - dirt-holding ability of a 10-micron carbon block with the particulate efficiency of a 0.5-micron cartridge
Whole house cyst reduction with carbon treatment
Cyst reduction where low flow, high pressure drop or premature plugging has been problematic
Areas where low water pressure has made cyst reduction difficult due to high pressure drops (low flow)
High flow applications (>25gpm possible)
Tested and Certified
by NSF International to
NSF/ANSI Standard 42 for
material requirements only.
* Based on Manufacturer's internal testing.