Pentek ELPC Series Filter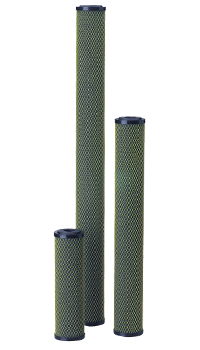 Also branded as: Pentek / Ametek / Culligan / Kleen Plus / Plymouth Products / Pentair / American Plumber / Bruner / US Filter ELPC Series
The ELPC Series is a premium line of activated carbon filter cartridges specifically designed for electroplating solutions. They represent the best technology available in cartridge filtration for use in a wide range of electroplating applications.
The unique technology used to manufacture this product ensures that there is no bleeding of carbon fines into the plating bath. In addition, the carbon that is used is an ulra-clean, highly purified carbon to ensure that sulfur is not leached into the plating bath.
ELPC Series products have a 10-micron nominal rating with superior dirt-holding ability.
The fibrous physical structure created by our proprietary Fibredyne technology produces a unique block with true depth filtration capability which allows for maximum treatment with minimal pressure drop through the cartridge.
Cellulose-free construction
Resistant to chemical breakdown in both acidic and alkaline solutions up to 180 degrees F (82C)
Will not contribute to plating porosity or brittleness
Integrated post-filtration layer to ensure that no carbon fines are bled into the plating bath
End cap gaskets are permanently molded on to the end caps to ease filter cartridge change-out (gaskets cannot fall off into the filter housing during installation or removal of filter)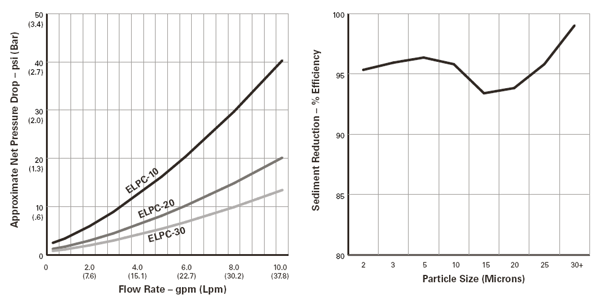 * Based on Manufacturer's internal testing.