Pentek CW-WP Series Filter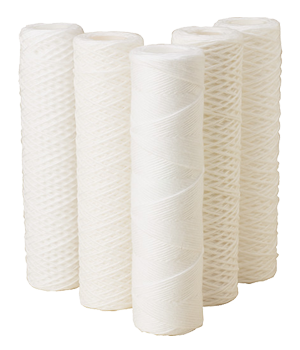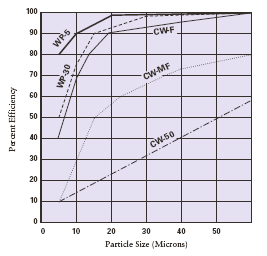 Also branded as: Pentek / Ametek / Culligan / Kleen Plus / Plymouth Products / Pentair / American Plumber / Bruner / US Filter CW-WP Series
CW and WP Series cartridges are manufactured from a durable polypropylene cord that is wound around a rigid polypropylene core. They are an economical solution to reduce fine sediment, including sand, silt, rust and scale particles.
CW cartridges are very economical and wound in a standard pattern around the core. They are available in 10, 30 and 50-micron ratings.
WP Series cartridges are wound in a precise pattern around the core providing greater surface area. The result is higher dirt-loading capacity and greater efficiency than standard wound cartridges like the CW.
Both of these string-wound cartridge styles are capable of withstanding temperatures up to 165° F (73.9° C), and will accommodate flow rates between 7 and 10 GPM with minimal pressure drop.
CW and WP Series cartridges are suitable for a wide variety of sediment filtration applications, including municipal and well water as well as many industrial fluids.


String-wound design reduces fine sediment from a variety of fluids
Withstands temperatures up to 165° F (73.9° C)
Economically priced
Nominal 10, 30, 50-micron rating (CW) and nominal 5, 30-micron rating (WP)