Pelican™ PUV-16-SLEEVE (#602733) for PUV-16 Series UV Systems
Pelican™
PUV-8-Sleeve (#602732)
MSRP: US$85.00

USD

$72.00

You save: $13.00!!

Choose Option:


Found a Lower Price? We price match comparable systems!
Request a Price Beat
Original Viqua OEM Sleeve for Pelican™ PUV-16. Viqua manufactures Pelican™ UV's for Pelican™.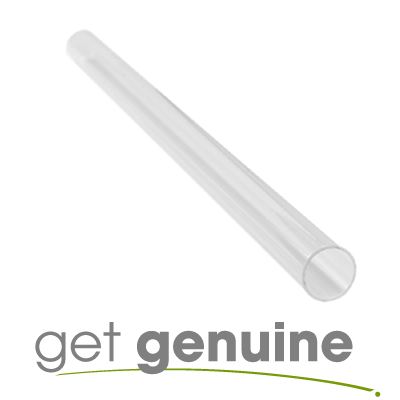 Description
Specifications
Related Products
Installation / Manual
Reviews
FAQ
Why Genuine
We are pleased to offer a complete selection of replacement quartz sleeves for all Pelicanultraviolet (UV) sterilizers.
The Pelican™ PUV-16-Sleeve replacement sleeve is designed only for use in certain UV sterilizers manufactured by Viqua (formerly R-Can) as listed below. Viqua manufacturers several UV sterilizers on an OEM basis for other companies. This sleeve is the OEM replacement for the Pelican™ PUV-16 .
Pelican™ PUV-16-Sleeve is the sleeve for the following models:
UVMax #602733 Specifications
Technical Specifications
Part #
PUV-16-SLEEVE (#602733)
Replace Sleeve
every 24 Months or as needed
How to change a Pelican™ PUV-16 Sleeve
Turn off water supply valve to UV sterilizer
Turn on faucet elsewhere in the home to depressurize the system
Disconnect your UV system from power (unplug unit)
Allow system to cool for 5 - 10 minutes
Follow instructions for removing lamp
Remove the top retaining nut & O-ring
Remove the bottom retaining nut, Spring and loosen the O-ring to drain the water
Remove the quartz sleeve from the UV chamber.
Clean the quartz sleeve with a cloth soaked in CLR, vinegar or some other mild acid and then rinse with water.
Re-insert the quartz sleeve with O-ring(s), Spring, and retaining nut(s).
Hand tighten the retaining nut(s), taking care not to over-tighten.
When service is complete, assemble the prerequisites in the reverse order of disassembly.
Turn on water supply valve
Check for leaks
Close faucet elsewhere in the home
Pelican™ PUV-8-Sleeve (#602732) Reviews
Excellent Customer Service

Customer Service beyond expectations. This company has your back and they care. I am not just talking about service when everything goes smoothly.... I am talking about when things go sideways. The customer service team went over the top to even discover that I was having a challenge ...and then they made it their problem to solve. I will buy from this company every time. I have no hesitation in recommending this company to my friends and relatives - something, like this review, I rarely have the privilege of doing
- Brian
Good Product

Installed easily, works great. Wonderful customer service, product arrived quickly, and I really appreciate getting a loyalty discount each year when I order. Thank You
- BJ Hart
Pelican™ PUV-8-Sleeve (#602732) Customer Questions & Answers
It is critical that only genuine Viqua manufactured original equipment sleeves be used in your Pelican™ system. It has come to our attention that a number of Chinese manufacturers are making knock-off replica UV sleeves. While they may physically fit in a Viqua / Pelican™ system, they are NOT compatible.