Lead In Water: Its Source, Negative Effects, and How to Remove It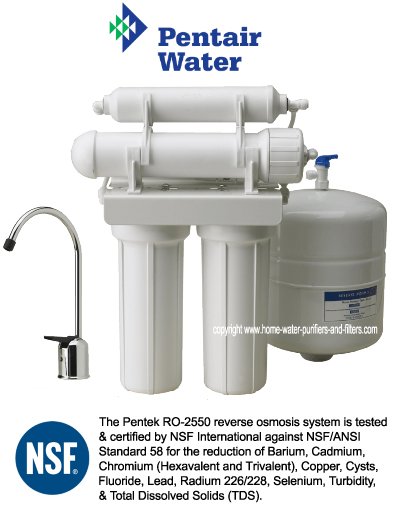 Lead contamination has been a serious problem that the world has been dealing with for many years. Previously used in manufacturing paints and plumbing, it was discovered in the late 1970's to be linked to severe adverse effects throughout the human body. In the years following that discovery, paint was made without lead and all drinking water pipes/solders have been lead free; however, before unearthing that essential information, products containing lead were widespread and commonplace for a long time. Homes and buildings older than 1930 may still have lead pipes (if they have not been replaced), where any homes older than 1975-1985 may have lead paint and plumbing solders.
Representing upwards of 20% of total lead exposure in the United States, drinking water represents a very real concern as a source of contamination. As previously stated, exposure to lead is a greater risk for those living in older homes where lead could be leaching out of their plumbing. The factor at which this leaching will occur is heavily dependent on pH levels, where levels below 7.0 are considered acidic and can cause corrosion of metallic plumbing fixtures. This was the case for the entire town of Flint, Michigan, in April of 2014 when their water source was switched to the acidic Flint River without taking into consideration the appropriate pre-treatment. However, it should be noted that corrosion of lead pipes/solders is not the only source of contamination for water. Water in areas near smelters, locations where lead manufacturing takes place, and where contaminated landfills are located can fall victim to lead contamination. Additionally, there are cases where naturally occurring lead deposits present in an ore-based form leach into water sources underground.
Lead is such a serious problem due to its ability to bioaccumulate in the body. Bioaccumulation occurs when a compound enters the body, but the body is not equipped with the appropriate measures to eliminate or use said compound, so it builds up in the various tissues over time. This supports the statement that there is no safe level of lead to be present in your water, as, over time, even small levels of contamination can rise to unsafe levels inside the body. The adverse effects of lead poisoning are shown most prominently in young children and fetuses where the brain is still developing, and can lead to permanent brain damage causing mental and physical retardation, learning disabilities, and a variety of behavioral problems. For those of all ages, lead poisoning can lead to kidney problems, high blood pressure, organ damage/failure, anemia, and, in high enough levels, convulsions and death.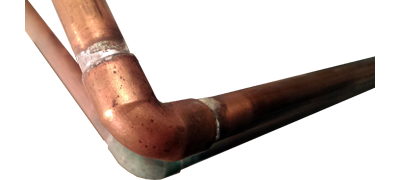 Detecting Lead in Your Water
Lead, like many heavy metals, cannot be identified by sight, taste, or smell. The only reliable way to identify if lead is present in your water is by taking a sample of your water to a certified laboratory and having it tested. A full heavy metals test can cost $100 or more, but many labs will have a reduced rate ($15 - $25) for a lead test. The lab will let you know the appropriate methods for collecting your sample, but most commonly it will require drawing water from a tap after a lengthy period of stagnation (first thing in the morning after leaving it all night, for example). Including a second sample which is collected after allowing the water to run for a minute is also good practice to give you an idea where the lead is coming from. If the lead is higher in the first, more stagnant sample, then the lead is coming from your pipes. If the lead is the same in both samples, then the lead is most likely present in your source water.



Water Treatment Options:
Drinking Water Systems - Ideal if contamination is plumbing based:
Pentek RO-2550 4-Stage NSF-Validated Reverse Osmosis System
Part# RO-2550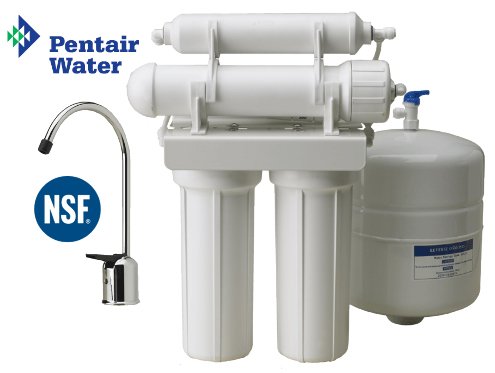 US$300.15
lead is too large of an ion to fit through the pores on an RO membrane, thus causing it to be rejected.
- More Info -
ClearPlus Premium 2-Stage Under Sink Water Filter
Part# CP-2STG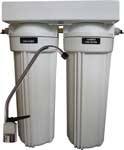 US$64.95
uses a specialized form of activated carbon to remove/adsorb lead from the water source.
- More Info -
ITS Home Water Quality Test Kit
Part# 487986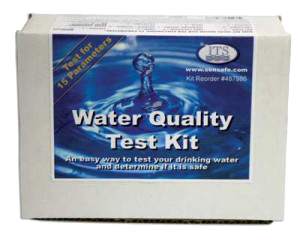 US$35.95
easy-to-use, safe, and economical way to test for several of the most common contaminants found in drinking water, including lead.
- More Info -
Whole House Systems - Ideal if contamination is source water based:
ClearPlus TITAN-Ox Series Whole House Heavy Metal Reduction Filters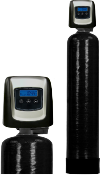 Starting at US$1,995.00
titanium oxide based media with a long life that permanently adsorbs lead; must meet certain feed water quality parameters.
- More Info -
ITS Home Water Quality Test Kit
Part# 487986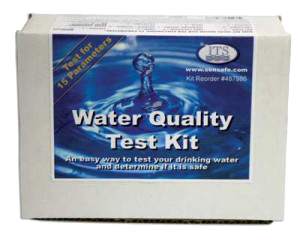 US$35.95
easy-to-use, safe, and economical way to test for several of the most common contaminants found in drinking water, including lead.
- More Info -
Neutralizing pH with an appropriate system can also indirectly reduce lead contamination by removing the corrosive component of your water, and can be effective where lead is coming from plumbing inside the home/building. Feel free to contact us and speak to our knowledgeable water treatment staff for more information on this type of treatment: 1-866-376-2690.