HydroScientific Band Clamp Jumbo Filter Housings (HBCJ)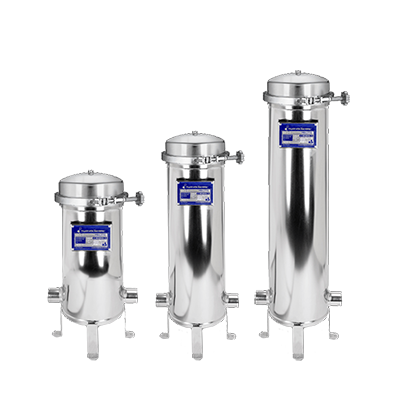 The ideal filter housings for optimum convenience and savings! HydroScientific Band Clamp Jumbo Filter Housings provide exceptional performance and deliver durability, quality, and price. They come with stainless steel standpipes as a standard feature and through their JUMBO radial flow water entry, water enters the housing and forces more water effectively through the cartridges pleated filter media.


HydroScientific HBCJ Series Band Clamp Stainless Steel Housings Feature:
304 or 316 Stainless Steel
Electropolished standard on all models
Band Clamp Design for Fast / Easy / Safe Operation
Stainless Steel Standpipe
Accepts Jumbo Style Cartridges
Multiple Size options to best meet your application
Applications:
Residential, Commercial, Industrial
Cooling Tower Filtration
Whole House Filtration
Process Water
Well Water
Small Community Compliance
Industrial Waste Water Treatment
Special Order Items. Please contact us for lead time.