Pentek EP-10 Water Filter (#155531-43)
Alternate Part Numbers: 15553143
Pentek
EP-10
MSRP: USD$218.03 ($18.17 per filter)
or
USD$139.95 case of 12
($11.66 per filter)
Choose Quantity:

Bulk Quantity Discounts Available,
Please call 1-866-376-2690 for Quote

City Water

Well Water
Recommended for the treatment/removal of:
Sediment, Dirt, Rust Particles, Chlorine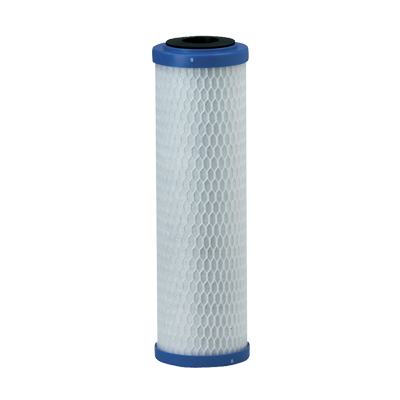 Description
In Series Filters
Alternative Filters
Reviews
FAQ
Description, Features & Benefits
Specifications:
Manufacturer/Brand:
Pentek
Filter Series:
EP
Part Number:
155531-43
Alternate Part Number(s):
15553143
Type:
Carbon - Carbon Block
Material(s):
Bonded Powdered Activated Carbon
Size:
2 7/8 x 9 3/4 Inches (73 x 248mm)
Micron Rating:
5 (Nominal)
Pressure Loss:
1.7 psi @ 1 GPM
Validation:
NSF42
GTIN:
051678531433
Specifications Sheet:
Pentek EP Series Specs
EP-10 cartridges are versatile and combine the long life of carbon block filtration with the higher dirtholding capacity of wound, carbon impregnated paper cartridges like our C-1.
EP-10 cartridges are manufactured using a patented process that yields a cartridge with a nominal 5-micron filtration rating, high dirt-holding capacity. A high porosity design helps prevent the cartridge from plugging before its adsorption capacity is exhausted, maximizing the utilization of the carbon while maintaining low pressure drop.
These cartridges are protected by Endurawrap®, a uniquely formulated polyolefin bilaminate pre-filter, designed to significantly increase the useful life of the cartridge by trapping sediment that typically plugs carbon block cartridges.
EP-10 cartridges are manufactured entirely from FDA compliant materials making them an ideal choice for a wide range of residential, food service, commercial and industrial applications.

In Series Filters
Pentek EP-20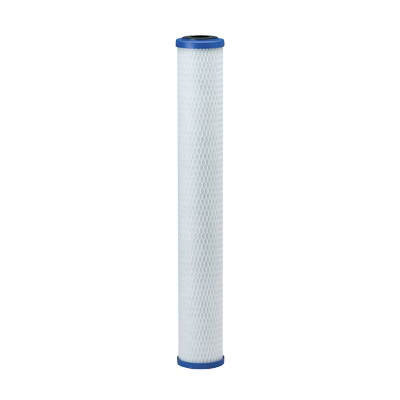 Starting at:
USD$22.49 per filter
Size: 2.5 x 20
5 microns
- More Info -
Pentek EP-20BB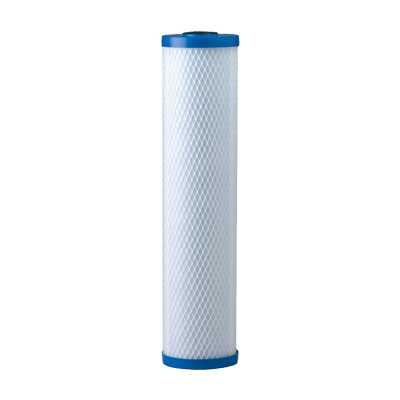 Starting at:
USD$82.24 per filter
Size: 4.5 x 20
5 microns
- More Info -
Pentek EP-BB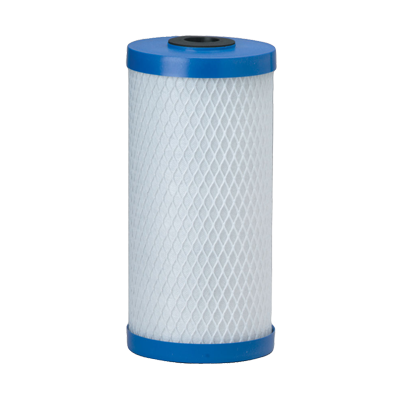 Starting at:
USD$44.49 per filter
Size: 4.5 x 10
5 microns
- More Info -
We do not currently have any recommended alternatives to this filter.
Pentek EP-10 Reviews
Reviews from the same Filter Series
Pentek EP-20BB filter

I have only had it installed for a couple of weeks now, but it sure appears to be a superior product to the Harmsco filter that was previously installed.
- Verified Customer
EP-20BB Carbon Filter

these filters do a great job of removing chlorine from municipal water systems, I leave them in for a 6 month period and have about a 6-9 psi drop at point of entry
- Max
20 inch filter

Add a by pass and its now complete
- Anonymous
Great product

Best whole house water treatment system on the market
- JJ
Pentek EP-BB Carbon Block Water Filter

Have been using this filter for many years and am completely satisfied with it.
- Frances Betty C.
Carbon filter

Good product with very good company support.
- Ian Goodhand
Sediment Filters

Very good product and very easy to order. Good people to deal with providing sound advice.
- Ian Goodhand

- Richard
Filter

I am fully satisfied with the EP-BB Carbon Block Water Filter and the speedy delivery of them
- Albrecht B.
Water filtration system

We have city water and decided to purchase the complete home water filtration system several years ago due to our childrens sensitivity to chlorine and other contaminates in the city water system. We have been completely satisfied with the results. The complete system consists of the 2 x large sumps containing the large Sediment and water filter in conjunction with the under the sink system. It is both affordable and practical to maintain. The company service is excellent.
- Jere
Pentek Carbon Block Filter

I am very happy with your filters and the service I received is excellent. Thank you!
- Frances Betty Chun
Pentek EP-10 Customer Questions & Answers