Hydronix CB-25-1010 Water Filter (#149251010)
Hydronix
CB-25-1010
MSRP: USD$174.20 ($8.71 per filter)
or
USD$125.60 case of 20
($6.28 per filter)
Choose Quantity:

Bulk Quantity Discounts Available,
Please call 1-866-376-2690 for Quote
Recommended Alternative Filters: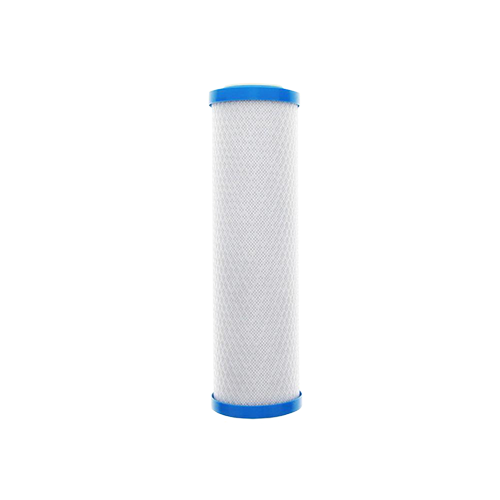 City Water

Well Water
Recommended for the treatment/removal of:
Sediment, Dirt, Rust Particles, Chlorine, Volatile Organic Compounds (VOCs)
Description
In Series Filters
Alternative Filters
Reviews
FAQ
Description, Features & Benefits
Specifications:
Manufacturer/Brand:
Hydronix
Filter Series:
CB
Part Number:
149251010
Type:
Carbon - Carbon Block
Material(s):
Coconut Shell Activated Carbon
Size:
2 1/2 x 9 7/8 Inches (63 x 251 mm)
Micron Rating:
10 (Nominal)
Pressure Loss:
2 psi @ 1.0 GPM
Validation:
NSF42
Specifications Sheet:
Hydronix CB Series Specs
The Hydronix CB-25-1010 CARBON BLOCKS are manufactured with high purity Coconut Shell activated carbon. They provide an exceptional cost-to-performance value. With high chlorine reduction, great dirt-holding capacity, and greatly reduced carbon fines, you will soon make the CB series your carbon block of choice.
Hydronix CB SERIES CARBON BLOCKS are ideal for point-of-use (POU) and Reverse Osmosis applications. These cartridges can be used in a wide range of applications such as residential, food service, commercial, and industrial. The CB Series carbon blocks are great for displacing traditional GAC (Granular Activated Carbon) and PAC (Powdered Activated Carbon) filters in application where high chlorine reduction is needed. Because of your overall lower cost, our CB Series are able to compete with virtually all carbon blocks manufactured in the USA.
Reduce taste/odor/chlorine and certain VOC's from drinking water*
Great chlorine removal capacity competitive with the finest carbon blocks*

In Series Filters
Pentek CFB-10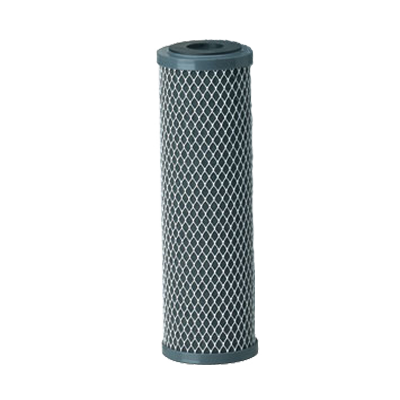 Starting at:
USD$13.66 per filter
combination sediment filter
- More Info -
Pentek DFX-CB-10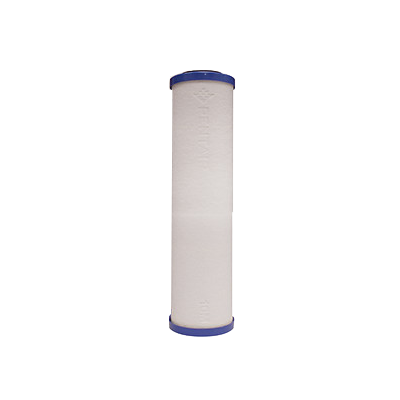 Starting at:
USD$8.08 per filter
combination sediment filter
- More Info -
Pentek EPM-10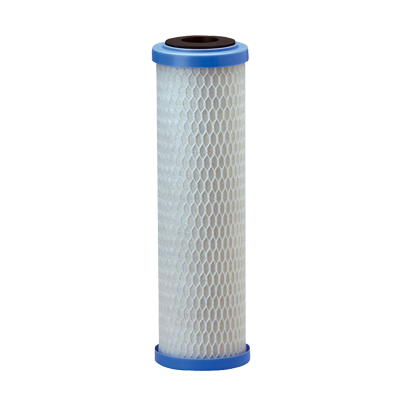 Starting at:
USD$9.50 per filter
leading brand
- More Info -
Hydronix CB-25-1010 Reviews
Works as expected

No problems with any of the filters
- Lawrence L.
Reviews from the same Filter Series
Carbon block filters

Good product, Price and Delivery. Have been buying these for a few years now.
- Doug
HYDRONIX CB - 45 - 2010 CARBON BLOCK WATER FILTER

THIS IS EXCELLENT FILTER FOR THE WHOLE HOUSE. WORKS GREAT
- MARV. ZERBIN
HYDRONIX CB-25-1005 CARBON BLOCK WATER FILTER

EXCELLENT FILTER, I LIKE IT.
- MARV. ZERBIN
Hydronix CB-25-1010 Customer Questions & Answers