Trojan UVMax Model F4 Power Supply / Controller / Ballast #650713-003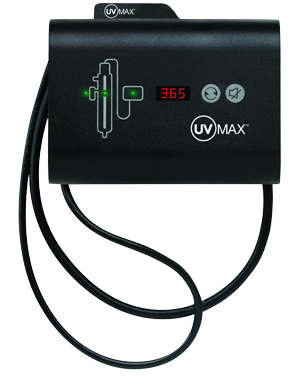 Discontinued
Part Number: 650713-003
This ballast is no longer available, but has been replaced by UVMax Premium ballast #650733R-001 (click for details) which features a new large color LCD display!.
This is the genuine original equipment replacement UV power supply / controller / ballast for the Trojan UVMax Model F4 and EF-V UV sterilizers.
Specifications:
Voltage: 100-240 volts
Weight: 1.4 KG (3 LB)
Power cord sold separately - do not discard your power cord with your old ballast!
We only sell genuine UVMax brand replacement parts from Viqua. The use of non-original equipment with your UV system could void your warranty and/or result in system damage, pre-mature lamp failure, loss of equipment validation, inadequate water disinfection, and even hazardous electrical shorts. Don't settle for anything less than genuine UVMax parts for your system. Beware of knock-offs!