Sterilight S320RL-HO Lamp
Sterilight
S320RL-HO Lamp
MSRP: US$132.00
US$109.00
You save: $23.00!!
Choose Option:

5.0

out of 5 stars (1
review)
Review this product
Found a Lower Price? We price match comparable systems!
Request a Price Beat
Guaranteed Genuine Sterilight S320RL-HO Original Equipment Lamp. Don't be Fooled by Knock-Offs!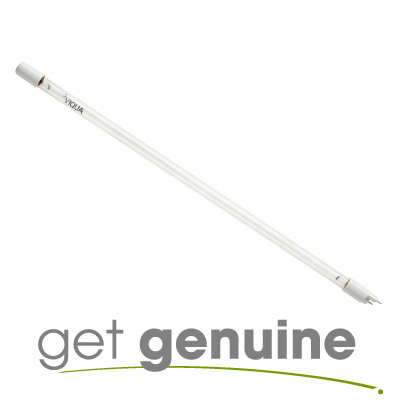 Description
Specifications
Related Products
Installation / Manual
Reviews
Why Genuine
We are pleased to offer a complete selection of replacement lamps for all Sterilight ultraviolet (UV) sterilizers.
Sterilight S320RL-HO replacement lamps are designed only for use in Sterilight UV sterilizers. We do not recommend that you attempt to use Sterilight replacement lamps in models made by other manufacturers.
Sterilight S320RL-HO is the replacement lamp for the following models:
Sterilight SP320-HO
Sterilight SPV-6
Sterilight SC-320
Sterilight SCM-320
Sterilight S320RL-HO Specifications
Technical Specifications
Part #
S320RL-HO (840708)
Max Flow
18 gpm
Lamp Power
36 Watts
Lamp Life
12 Months
GTIN
00773058010047
How to change a Sterilight S320RL-HO Lamp
Turn off water supply valve to UV sterilizer
Turn on faucet elsewhere in the home to depressurize the system
Disconnect your UV system from power (unplug unit)
Allow system to cool for 5 - 10 minutes
Put on clean gloves
Squeeze tabs on lamp connector and lift straight up
Disconnect lamp connector from Sterilight S320RL-HO lamp
Remove Sterilight S320RL-HO lamp from system
Insert new Sterilight S320RL-HO lamp into the system
Line up longest pin on lamp to shortest pin on lamp connector
Once the Sterilight S320RL-HO lamp and lamp connector are attached slide assembly down towards chamber until you hear a click & it is attached
Hold down reset button on side of power supply to reset day counter & plug in UV system
Screen will display RSET
Slowly open water supply valve to UV sterilizer
Check for leaks
Close faucet elsewhere in the home
Note: The Sterilight Sterilight S320RL-HO is a fluorescent lamp and can be recycled at most hardware stores or your local hazardous waste facility.
Sterilight S320RL-HO Lamp Reviews
Great price

Product is much cheaper than my local supplier and delivery is great !
- Pierre
It is critical that only genuine Viqua brand original equipment lamps be used in your system. It has come to our attention that a number of Chinese manufacturers are making knock-off replica UV lamps. While they may physically fit in a Viqua system, they are NOT compatible. Testing of a wide range of these lamps has shown that many do not provide a safe UV dose or offer protection for the stated lamp life, and in some cases have even caused the failure of the ballast/controller and melting of the lamp harness.