Viqua / Trojan UVMax UV Intensity Monitor Sensor - #650703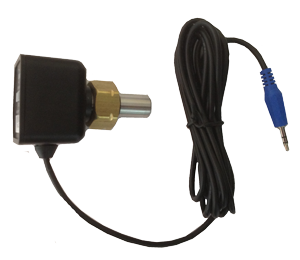 This UV sensor is used with the following Viqua / Trojan UVMax Models:

D PLUS
D4 PLUS
E PLUS
E4 PLUS
F PLUS
F4 PLUS
Pro 7
Pro 15
Upgraded in 2014, this UV intensity monitor is designed to be used on the current generation of the UVMax D4 PLUS, E4 PLUS, and F4 PLUS monitored UV systems. It can also be used as a replacement for the sensors on the older UVMax D PLUS, E PLUS, F PLUS, Pro 7, and Pro 15 units with blue ballasts.
This sensor has adopted the part number of the previous-generation #650703 intensity monitor sensor which had a push-button plunger (pictured below). This older version of this sensor has been discontinued by the manufacturer. This sensor is a direct replacement for the older version.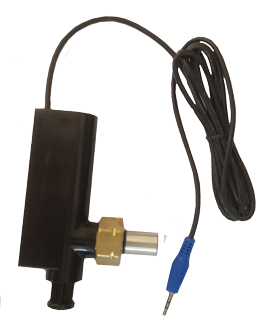 This version of the 650703 sensor with the push-button plunger has been discontinued and replaced by the version pictured above and to the right.