Sterilight 254NM-S1 UV Intensity Monitor Sensor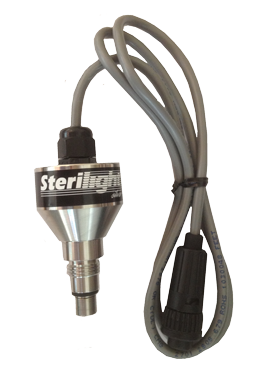 Discontinued
Sterilight 254NM-S1 UV Intensity Monitor Sensor
The Sterilight 254NM-S1 UV Intensity Monitor Sensor has been discontinued by the manufacturer.

The manufacturer is offering discounts on new systems for customers that are affected by the obsolescence of this model. Please call us toll free at 1-866-376-2690 for details.
This 254NM UV sensor is used with most Sterilight Silver Plus Series UV models, including:

SSM-14
SSM-17
SSM-24
SSM-37
This UV intensity moniotr sensor assembly, complete with 3' cable, is designed for all Silver Plus Series UV sterilizers EXCEPT the SSM-39.
If you require a replacement sensor for the Sterilight SSM-39 UV sterilizer, click here. This model uses a different sensor.