Next ScaleStop Replacement Salt-Free TAC Media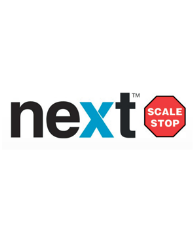 Next Filtration
ScaleStop TAC Media
MSRP: US$69.00

Starting at: US$

54.98

Choose Option:

Bulk quantity discounts available for orders over 20L. Please call 1-866-376-2690 for bulk price quote.


Found a Lower Price?
Request a Price Beat
industry leading replacement salt-free hard water scale prevention media
ScaleStop media is the industry-leading salt-free scale prevention / hard water conditioning media using Template Assisted Crystalization (TAC) technology.
environmentally-friendly -no water waste, no salt regeneration required
does not remove beneficial minerals
direct replacement for TAC media used in Watts OneFlow systems and for Filtersorb SP3 media

ScaleStop is a highly specialized media consisting of polymeric beads which serve as a powerful catalyst for the formation of nano-crystals of calcium and magnesium carbonate that remain suspended in solution instead of forming hard mineral scale on surfaces. This process is called Template Assisted Crystallization, or "TAC," (sometimes referred to as Nucleation Assisted Crystallization or "NAC") and is widely becoming the most respected form of alternative hard water treatment. The nucleation sites on the TAC media attract calcium, magnesium, and bicarbonate ions. At these template sites, these building blocks of mineral scale combine to form microscopic (nanometer-sized) calcium carbonate and magnesium carbonate crystals. However, instead of forming typical calcite crystals (normal mineral scale), the template surface guides the formation of a crystal structure that does not stick to surfaces. As the crystals grow, they break off and become suspended in the water stream and are carried away in a crystal form that is stable, and does not easily revert back to its dissolved form or stick to surfaces.
A study conducted in 2011 by Arizona State University entitled, "Evaluation of Alternatives to Domestic Ion Exchange Water Softeners," determined that ScaleStop was the most effective of all non-salt water conditioner technologies at preventing mineral scale, with reduction levels consistently in excess of 90%. The results showed that TAC conditioners were far more effective than magnetic and electronic water conditioners at preventing hard water scale formation. This study used the DVGW Standard W512 test protocol.
ScaleStop is a direct replacement for TAC media used in Watts OneFlow systems and for Filtersorb SP3 media used in Greenwave, Nelsen, and other nucleation assisted crystalization systems. Sold by the liter.
The presence of elevated levels of chlorine, iron, manganese, hydrogen sulfide, copper, and certain other contaminants can damage TAC media, reducing its effectiveness and shortening its life. While the media can handle the typical chlorine levels found in municipal water sources, to maximize media life, it is generally recommended that chlorinated city water be pre-filtered through activated carbon to remove free chlorine before the TAC system.
Hydrogen sulfide, polyphosphates and oils should be removed prior to ScaleStop treatment.
Operating Conditions / Requirements:
Service Flow Rate:
up to 4 GPM per Liter of Media
Flow Direction:
Upflow
Maximum Hardness:
75 grains per gallon
(1,300 ppm or mg/l
Maximum Chlorine:
<3 ppm (mg/l)
Maximum Iron:
0.3 ppm (mg/l)
Maximum Manganese:
0.05 ppm (mg/l)
Maximum Copper:
1.3 ppm (mg/l)
pH Range:
6.5 to 8.5
Freeboard:
200% (min. 20 Inches)
Max. Water Temperature:
60C (140F)