Pentek BPHE Series Bag Filters (BPH Bag Filters)
This product line is not currently available.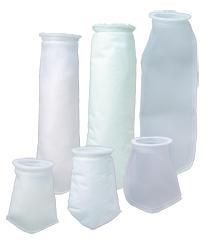 Also branded as: Pentek / Ametek / Culligan / Kleen Plus / Plymouth Products / Pentair / American Plumber / Bruner / US Filter BP Series
Pentek BPHE (High Efficiency) Series Bag Filters feature a thermally-welded, unique design that results in consistent filtration efficiencies. They are designed to fit the BPHE-410 and BPHE-420 Housings. Higher productivity can be achieved with faster bag change-outs. The semi-rigid cylindrical design is easily crushed and incinerated.
Applications:
acids
micro-organisms
alkalis
oils
corrosive fluids
organic solvents
Features:
For those critical applications when high-efficiency combined with high dirt-holding capacity is required
Polypropylene materials are processed into microfibers with diameters of 1 to 10 microns or more, then converted into filter material
Microfiber media is covered with spun-bonded polypropylene