Hydrogen Sulfide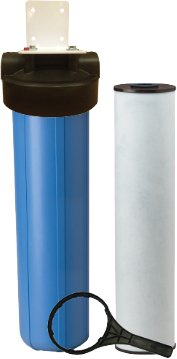 ClearPlus
WH5 Iron / Hydrogen Sulfide Filter
MSRP:

US

$

357.00
Our Price: US$245.95
You save: $111.05
Found a Lower Price?
Request a Price Beat

Hydrogen sulfide has an offensive "rotten egg" odour that is detectable at very low concentrations. In water, the taste and odor thresholds for hydrogen sulfide are estimated to be between 0.05 and 0.1 mg/l (parts per million). Although considerably offensive in taste and smell, oral ingestion of hydrogen sulfide is not generally considered a health risk. It is unlikely that anyone could consume a harmful dose of hydrogen sulfide in drinking water, however, due to its offensive odor and taste, it is desirable to filter it from your drinking water if it is present.
Most of the hydrogen sulfide that occurs in drinking water is derived from natural sources and industrial processes. It is particularly noticeable in some groundwater, depending on source rock mineralogy and microorganisms present.
Hydrogen sulfide is often found in waters with elevated levels of iron and/or manganese. Fortunately, most iron and manganese filters that use oxidation technology are able to effectively and concurrently remove hydrogen sulfide.

We recommend the following water treatment systems for the removal of hydrogen sulfide: