Water Filter Underbed Gravel 1/8 to 1/4 Inch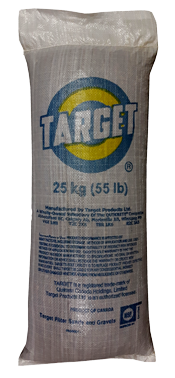 Target Brand
Underbed Gravel 1/8 to 1/4 Inch
MSRP: US$2.00

Starting at: US$

1.25

Choose Option:

Bulk quantity discounts available. For bulk

quantities, please call 1-866-376-2690 for price quote.


Found a Lower Price?
Request a Price Beat
NSF-validated underbed gravel for a variety of water filter applications
Target Brand water filter system gravel is composed of sub-angular, hard, durable, and dense grains of predominately siliceous material. Extracted in British Columbia, Canada, this underbed gravel's physical properties make it among the best choices for water filtration applications. Target Brand water filter gravel is washed and screened to 1/8 to 1/4 inch, making it a good choice for most water filter and softener bedding applications.
ANSI/NSF 61 validated.
Available by the pound or bulk quantities.
Color: mixed
Shape: sub-angular, fractured
Bulk Density: approx 100 lbs per cubic foot
Note: this product is expected to be shipped with other water treatment media as part of a filter/softener re-bedding project. Additional shipping charges may apply if this product is ordered on its own. If this is the case, we will contact you to provide a quotation prior to processing your order. Please feel free to contact us in advance if you have any questions - toll free 1-866-376-2690.
Recommended Volume for Residential
and Light Commercial Applications
Tank
Size:
8 x 44
9 x 48
10 x 54
12 x 52
13 x 54
14 x 65
16 x 65
Typical Gravel Volume
(lbs):
8
to
12
10
to
15
12
to
18
17
to
25
20
to
30
24
to
35
30
to
45