Pentek RFFE-10BB Water Filter (#655005-43)
Alternate Part Numbers: 65500543
Pentek
RFFE-10BB - Case of 8
MSRP: USD$1,166.64
Our Price: USD$678.95
($
84.87
per filter)
You Save: $487.69

Bulk Quantity Discounts Available,
Please call 1-866-376-2690 for Quote

City Water

Well Water
Recommended for the treatment/removal of:
Sediment, Dirt, Rust Particles, Iron, Hydrogen Sulfide (Rotten Egg Smell)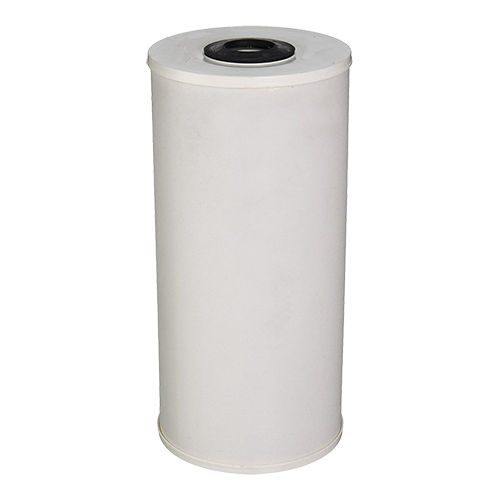 Description
In Series Filters
Alternative Filters
Reviews
FAQ
Description, Features & Benefits
Specifications:
Manufacturer/Brand:
Pentek
Filter Series:
RFFE
Part Number:
655005-43
Alternate Part Number(s):
65500543
Type:
Specialty - Specialty Media
Material(s):
Manganese Dioxide
Size:
4 5/8 x 10 Inches (117 x 2548mm)
Micron Rating:
N/A
Specifications Sheet:
Pentek RFFE Series Specs
Radial flow iron reduction cartridge
The RFFE10-BB filter cartridge is designed to provide an easy and effective method of reducing iron from water, which significantly improves the taste.
This cartridge aids in the elimination of the orange and brown stains often found in sinks, toilets, tubs and other plumbing fixtures. It also reduces the possibility of damage to pipes and water heaters and reduces up to 3 ppm dissolved iron.
It adds no harmful chemicals to the water, making it completely safe for drinking water applications.
The RFFE10-BB cartridge is designed for use in the Pentek 10-inch BB filter housings and should be installed on the main cold water line after the pressure tank or water meter. For best results, pre-sediment and post-carbon treatment is recommended.
Easily and effectively reduces up to 3 ppm of dissolved iron from water
Improves flavor and reduces the metallic taste caused by iron
Reduces the possibility of pipe and water heater damage
For use in Pentek 10-inch Big Blue filter housings
In Series Filters
Pentek RFFE-20BB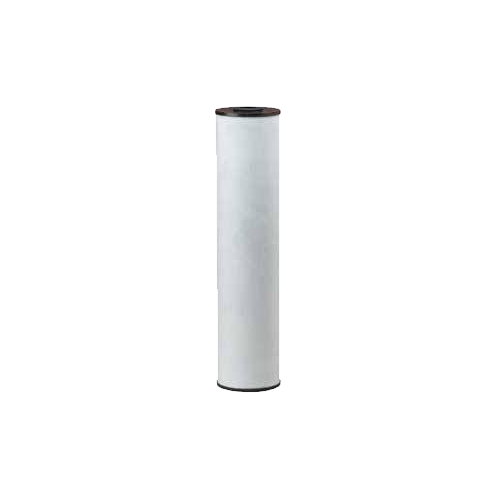 Starting at:
USD$115.49 per filter
Size: 4.5 x 20


- More Info -
We do not currently have any recommended alternatives to this filter.
Pentek RFFE-10BB Reviews
Reviews from the same Filter Series
Water filter

Arrived on time, price was very reasonable ,no complaints here. Thanks!
- Phyllis B
Untitled

The filter lasts 8 months and we have 3 people living in this house. The bathroom are much cleaner.
- Charles M.
Works good!

Works as advertised. I just wish they were cheaper! Fast shipping from this site.
- Glen
iron and sulphite reduction filter

Reducing sulphates is tough. This filter works as well as a filter can.
- Sivia G
Iron filter

- Verified Customer
So So

I have purchased 3 of these so far, and I think it needs improved to remove more iron from my well water. The rust forms in my toilet tanks and bowls, not as bad as it was, only 50% improvement. Me and my wife are the only occupants of our home and I try and replace it every 6 months or so. Would need to replace more often if there were more occupants and that can become expensive.
- Carlos
Untitled

The filter did what I wanted it to do.
- Charles M
Good product

Good product and fast shipping
- Joe
Untitled

- Christi
Iron Reduction

The Pentek RFFE20-BB Radial-Flow Iron Reduction (20 inch BB) Water Filter has been working well to remove iron from our well water. I wish I had a easy way to test to know when to replace
- Kyle L

Very good product. It works.
- Charles M.
Pentek RFFE20-BB

We use this filter in our condo to eliminate the smelly hot water from our water heater. As long as we change the filter once or twice a year everything is great.
- Paul B.

- Bone Creek Wilderness Retreat
Iron Sulphite filter

Seems to work well.
-
Iron, Coloform and the UV Light

Faced w/a dug well w/ a failing water test due to presence of coliform I installed a pur-test UV light only to have the test fail again. The efficiency of a UV light is diminished by turbidity which I had due to a high iron content. With money and space unavailable for a chlorinator and settling tank I took a chance on the radial flow filter as a last hope short of a new drilled well. Can say it has greatly reduced the iron turbidity (looked like weak tea). Have not had an additional water test done as I'm tired of spending money on this but with clear water and UV running its certainly better than the previous 6 months when I drank it high in iron w/coliform w/no negative effects!! *** installed 5 micron poly-spun pre-filter to Radial Flow as suggested and a .35 micron poly-spun pre-filter to the UV Light!!! These 2 filters are washable and collect iron as well no matter they are not designed for it.
- Ted from Maine
Iron Filter

The only think I would change is the cartridge. The Cartridge could be clear like sediment filters. This would help know when to change the filter.
- Charles E. Masilonis
Great Results

Few products perform as advertised, but these filters perform as advertised. Best filters I've ever used.
- Steve S
Iron filter

This filter does an excellent job of removing iron and sulfide smell
-

Our house plumbing fixtures are cleaner using the Iron Filter. It does remove the Iron.
- Charles Masilonis
Iron filter

Toilets and dish washer stay way cleaner no build up
- Matt
This is great

Bought this filter to reduce iron in our well water. Not enough flow rate for the "fancy" softeners and iron removal. This works great. No reservations. I have to change it every four months which is no surprise considering water here. All sinks and bathtubs need way less cleaning. It does what it says so very well.
- Mike Schram
Works as advertised

I'm pleased to report that the filter works as advertised. It wasn't hard to install. You do need to track when it needs to be replaced - our toilets started to get discolored before I realized the filter needed replacement.
- Jeff Thiel
Iron filter

Doesn't eliminate all of sulphur smell in the water
- John D Holden
Used for Iron Reduction

Seemed to be well priced at the time of purchase (summer 2022) Well is dug so about 4 tiles. Used in conjunction w/sediment filter (5 microns) and ultra violet light to reduce build up on glass tube surrounding UV light. Small amount of Iron does still get through-very roughly about 1/2 tsp./ 10 gal. water.
- Mainer
Pentek RFFE-10BB Customer Questions & Answers