Trojan UVMax Model Pro 50 Power Supply / Controller / Ballast #660020-R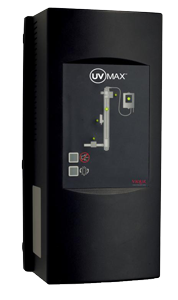 Trojan UVMax
Model Pro 50
Power Supply/Controller/Ballast #660020-R
MSRP:

US

$

1,502.00
Our Price: US$1,277.00
You save: $225.00
Write a review.
Found a Lower Price?
Request a Price Beat

Part Number: 660020-R
This is the genuine original equipment replacement UV power supply / controller / ballast for the U.S. EPA validated Trojan UVMax Model Pro 50 UV sterilizer.
It is also the manufacturer recommended replacement for the discontinued Sterilight SV50 ballast #660023-R which was identical in all aspects other than color (white instead of black).

Specifications:
Voltage: 100-240 volts
Weight: 3.6 KG (8 LB)
Power cord sold separately - do not discard your power cord with your old ballast!
---
Trojan UVMax Model Pro 50 Power Supply/Controller/Ballast #660020-R Customer Questions & Answers