Trojan UVMax Model J PLUS Power Supply / Controller / Ballast #650709-008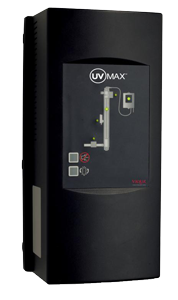 Part Number: 650709-008
This is the genuine original equipment replacement UV power supply / controller / ballast for Trojan UVMax Model J PLUS UV sterilizers with UV intensity monitor manufactured between 2008 and present. It also replaces controller part #650629-090 used on previous generation Model J PLUS units..
Specifications:
Voltage: 100-240 volts
Weight: 3.6 KG (8 LB)
Power cord sold separately - do not discard your power cord with your old ballast!
---
Trojan UVMax Model J PLUS Power Supply/Controller/Ballast #650709-008 Customer Questions & Answers