Sterilight SM80 Power Supply / Controller / Ballast (#660022-R)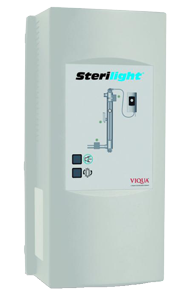 Discontinued
Part #: 660022-R
Replacement power supply/ballast for Sterilight SM80 UV sterilizer (monitored).
This ballast is no longer available, but has been replaced by UVMax K+ ballast #660019-R (click for details) which is identical in all respects except color (black instead of white).
Power cord sold separately - do not discard your power cord with your old ballast!
---
Sterilight SM80 Power Supply/Controller/Ballast - #660022-R Customer Questions & Answers