Sterilight BA-ICE-CL Power Supply / Controller / Ballast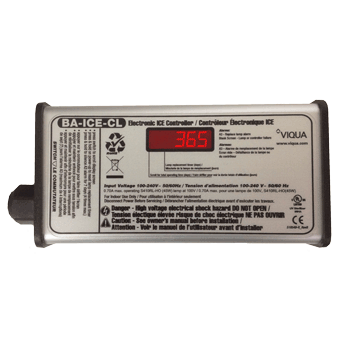 Replacement power supply/ballast for the following Sterilight Cobalt Series models:

SC-200
SC-320
SC200-DWS10
SC200-DWS11
SC320-DWS12
SC320-DWS22
VH200
VH410
VH200-F10
VH410-F20
This is the genuine original equipment replacement UV power supply / controller / ballast for Sterilight SC-200/320, VH200, and VH410 UV sterilizers (non-monitored models).
The BA-ICE-CL ballast features a water-tight case, 4 segment LED display showing lamp life remaining and total operating time, and audible indicator. Comes with lamp connector.
Specifications:
Voltage: 100-240 volts
Power cord sold separately - do not discard your power cord with your old ballast!
---
Sterilight BA-ICE-CL Power Supply/Controller/Ballast Customer Questions & Answers