Pentek GS-10RO Carbon Post Filter
(Part #555574-43)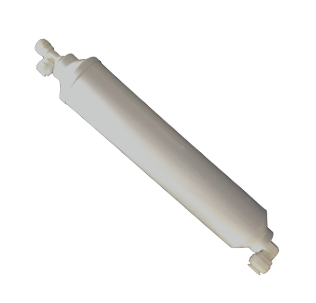 Pentek
GS-10RO Carbon Post Filter
MSRP:

US

$

50.00
Our Price: US$32.00
You save: $18.00
Found a Lower Price?
Request a Price Beat

activated carbon post filter for Pentek RO-2550 Reverse Osmosis System - includes fittings!
The GS-10RO is the carbon post filter for the NSF-58 validated Pentek RO-2550 reverse osmosis system. It includes the required fittings for convenient and quick connection to the RO-2550.