Fluoride in Drinking Water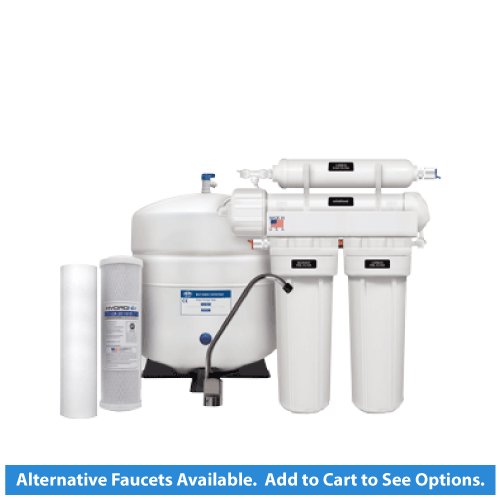 ClearPlus Premium 4-Stage Reverse Osmosis System
MSRP: US$

199.00


Our Price: US$178.95
You save: $20.05



5.0

out of 5 stars (3 reviews)
We have all heard of the benefits of fluoride in fighting tooth decay. The vast majority of us get more than sufficient fluoride for this purpose from our toothpaste. Unfortunately, fluoride is added to more than 40 per cent of North America's municipal drinking water in an attempt to prevent tooth decay, particularly among the poor or disadvantaged. However, scientific advisors say that actual ingestion of this toxin has virtually no benefit. According to Canada's leading fluoride authority, Dr. Hardy Limeback, the dental benefit of fluoride derives from direct physical contact with the exterior of the tooth.
While the potential harm caused by fluoride in drinking water is still a matter of scientific debate, many studies have found connections between fluoride and tooth and bone porosity, early aging, arthritis, osteoporosis, Alzheimer's disease, memory and neurological impairment, kidney disorders, genetic damage and cancer. Fluoride is also believed to cause a chemical reaction that promotes leaching of lead from water pipes and solder, which also causes serious health problems. As a result, many health professional are recommending that consumers with elevated fluoride levels in their drinking water consider treatment to remove it.
Dr. Dean Burk, former Chief Chemist at the National Cancer Institute, said: "Fluoride causes more cancer, and causes it faster, than any other chemical."
Many municipalities are beginning to take note of the growing body of research documenting the negative health effects of fluoride exposure and are discontinuing mass drinking water fluorination programs. Nevertheless, for many North Americans, fluoride remains a significant drinking water contaminant.

We recommend the following reverse osmosis systems for the removal of fluoride: