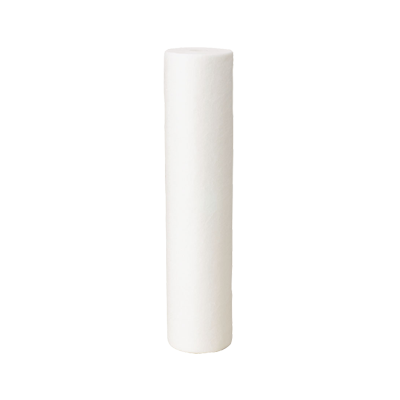 Pentek
DGD-2501-20 Water Filter
MSRP:

US

$31.97 per filterStarting at: US$

23.49

per filterChoose Quantity:

5.0

out of 5 stars (1 review)
Review this product
Found a Lower Price?
Request a Price Beat

Bulk Quantity Discounts Available,
Please call 1-866-376-2690 for Quote
Pentek DGD-2501-20 Filter
Also branded as: Pentek DGD-2501-20 / Ametek DGD-2501-20 / Culligan DGD-2501-20 / Kleen Plus DGD-2501-20 / Plymouth Products DGD-2501-20 / Pentair DGD-2501-20 / American Plumber DGD-2501-20 / Bruner DGD-2501-20 / US Filter DGD-2501-20
DGD-2501-20 cartridges are manufactured from 100% pure polypropylene and are sized for use in our Big Blue® filter housings.
DGD-2501-20 cartridges are designed for purity and will not impart taste, odor or color to the liquid being filtered. Additionally, the polypropylene construction provides superior chemical resistance and is not prone to bacterial attack.
The DGD-2501-20 advanced design combines selective "final filtration" with appropriate "pre-filtration" to achieve up to three times the dirtholding capacity of similar size sediment cartridges and many more times that of standard spun or string-wound cartridges. This performance enhancement is achieved by combining two separate gradient layers in one filter.
The larger diameter of the pre-filter reduces the particle load to the post filter, allowing it to operate at higher velocities. The effective filter depth is increased to a full 233% of standard spun-polypropylene or string-wound filters. This increased depth provides for very high particulate reduction efficiencies and added loading capacity.
The unique design and performance characteristics of the DGD-2501-20 cartridge makes it an excellent choice for all residential, rural, municipal and commercial applications.
Manufactured from 100% pure polypropylene
Designed for purity and chemical compatibility
Two separate gradient density layers enhance cartridge performance
Three times the dirt-holding capacity of similar sized sediment cartridges

Specifications
Part #:
15536043
Micron Rating:
1
Dimensions:
4 1/2" x 20"
(114mm x 508mm)
# Per Case
6
GTIN:
00051678360439