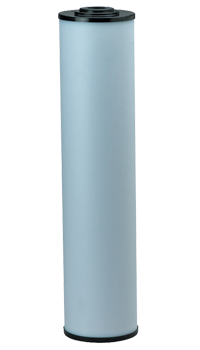 Pentek
BBF1-20MB Water Filter - Case of 4
MSRP:

US

$750.20 ($187.55 per filter)
Our Price: US$419.96
($
104.99
per filter)
You save: $330.24
(0 Reviews)
Be the first to write a review.
Found a Lower Price?
Request a Price Beat



Bulk Quantity Discounts Available,
Please call 1-866-376-2690 for Quote
Pentek BBF1-20MB Filter
Also branded as: Pentek BBF1-20MB / Ametek BBF1-20MB / Culligan BBF1-20MB / Kleen Plus BBF1-20MB / Plymouth Products BBF1-20MB / Pentair BBF1-20MB / American Plumber BBF1-20MB / Bruner BBF1-20MB / US Filter BBF1-20MB
Designed for deionizing water up to 16 megohms
All materials and construction are FDA-compliant
BBF1-20MB cartridges have been developed in response to the requirements for deionized water in many industries.
They are manufactured using an FDA-compliant resin that has been subjected to additional postproduction steps to minimize the total organic carbon (TOC) level.
These high-capacity, semi-conductorgrade resin cartridges are ideal for use in pharmaceutical and medical laboratories, cosmetics, and circuit board printing applications.
BBF1-20MB cartridges are convenient and cost effective for many applications where low levels of total organic carbon (TOC) and total dissolved solids (TDS) are required.
Applications:
Circuit board printing
Pharmaceutical use
Steam and humidification
Cosmetics
Steam processors
Humidification systems
Recirculating/cooling towers
Power generating equipment
Medical/laboratory use
Lasers
Jet water sprayers
Boiler make-up water
Specifications
Part #:
15528103
Micron Rating:*
n/a
# Per Case
4
GTIN:
00756806493002
* Based on Manufacturer's internal testing.