150 Micron Sediment Cartridge for Watts Flow-Max Model 170®
Model #: FMHC-170-150M
Special Order Item.
Please contact us for lead time.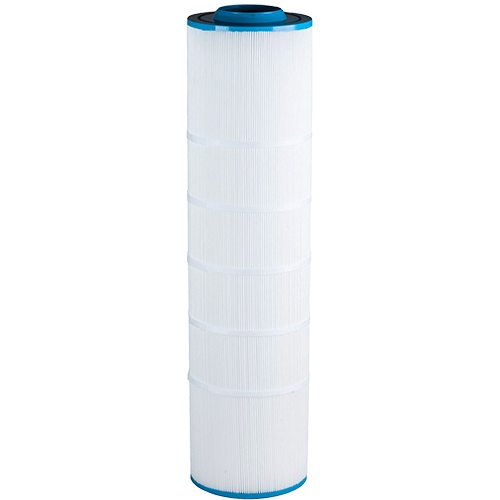 Description
Specifications
Related Products
Reviews
We are pleased to offer a complete selection of replacement cartridges for the Watts Flow-Max Jumbo housing. Watts Flow-Max jumbo cartridges are pleated for increased filter area, high flow and low pressure drop. Their engineered filter media is highly efficient to provide superior filtration. All Flow-Max Jumbo Sediment cartridges utilize 100% synthetic filter media, so there are no adhesives or binders to foam or contaminate. FMHC-170-150M pleated polypropylene mesh cartridges fit in Watts Flow-Max Jumbo Cartridge Filter Model 170 Housings.
Features
Washable / Reusable Filter
High flow / low pressure drop
150 Micron filtration rating
Polypropylene Mesh filter media
Reduces extra-fine dirt, sand, sediment, silt, rust particles, scale particles
Greater efficiency with more surface area
FMHC-170-150M Pleated Polypropylene Sediment Cartridge Specifications
Technical Specifications
Part #
#FMHC-170-150M
Alternative Part #
#FMHC-170-150MEZ
Order #
2091224
Media
Pleated Polypropylene
End caps
Molded Urethane
Center tubes
Poly Propylene
Maximum flow rate (GPM)
150
Maximum temperature
140°F (60°C)
Minimum temperature
40°F (4.5°C)
Chemical resistance
Excellent
Length (media)
30-3/4"
Outside Diameter
7-3/4"
Shipping weight (lbs.)
15
Carton dimensions
8" x 8" x 31"
Micron rating
150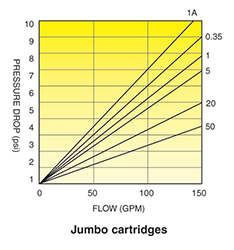 Note: Flow rates are based on each specific application, micron rating, solids content and a number of other factors. End user should consider these factors when selecting the filter housing (or number of filter housings) needed for their particular requirement.
Watts Flow Max Jumbo 150 Micron Mesh Pleated Polypropylene Cartridge - #FMHC-170-150M Reviews
There are currently no reviews for this product.
Be the first to
write a review.