1 Micron Sediment Cartridge for Watts Flow-Max Model 170®
Model #: FMHC-170-1
Special Order Item.
Please contact us for lead time.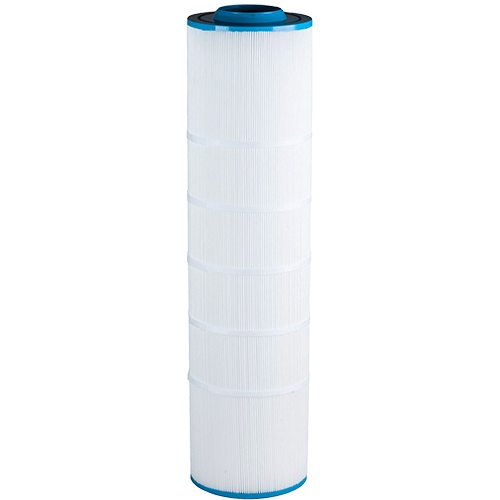 Description
Specifications
Related Products
Reviews
We are pleased to offer a complete selection of replacement cartridges for the Watts Flow-Max Jumbo housing. Watts Flow-Max jumbo cartridges are pleated for increased filter area, high flow and low pressure drop. Their engineered filter media is highly efficient to provide superior filtration. All Flow-Max Jumbo Sediment cartridges utilize 100% synthetic filter media, so there are no adhesives or binders to foam or contaminate. FMHC-170-1 pleated polypropylene cartridges fit in Watts Flow-Max Jumbo Cartridge Filter Model 170 Housings.
Features
High flow / low pressure drop
1 Micron filtration rating
100% synthetic filter media
Reduces extra-fine dirt, sand, sediment, silt, rust particles, scale particles
Greater efficiency with more surface area
FMHC-170-1 Pleated Polypropylene Sediment Cartridge Specifications
Technical Specifications
Part #
#FMHC-170-1
Alternative Part #
#FMHC-170-1EZ
Order #
2091218
Media
Pleated Polypropylene
End caps
Molded Urethane
Center tubes
Poly Propylene
Maximum flow rate (GPM)
120
PSI Drop @ Flow Rate
7.8 psid @ 150 GPM
Maximum temperature
140°F (60°C)
Minimum temperature
40°F (4.5°C)
Chemical resistance
Excellent
Length (media)
30-3/4"
Outside Diameter
7-3/4"
Shipping weight (lbs.)
14
Carton dimensions
8" x 8" x 31"
Micron rating
1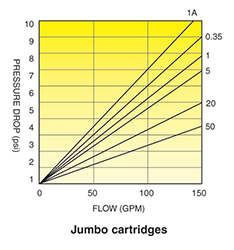 Note: Flow rates are based on each specific application, micron rating, solids content and a number of other factors. End user should consider these factors when selecting the filter housing (or number of filter housings) needed for their particular requirement.
Watts Flow Max Jumbo 1 Micron Pleated Polypropylene Cartridge - #FMHC-170-1 Reviews
There are currently no reviews for this product.
Be the first to
write a review.